Overview
Sites majeurs
Itinerary
Galerie
Accommodation
Réservez maintenant
Accommodation
Itinerary
Adventure in the South of Madagascar
First destination of Madagascar, the South Region is renowned by Massif of Isalo and Andringitra Mountain. It is characterized by the highland landscape dotted with rice-cropped field, traditional houses built in red soil, and the typically Malagasy "tamboho" or "walls" found nowhere else.
The tour takes you to the spa town of Antsirabe, the volcanic lake Tritriva and Andraikiba, and continues to Ambositra, famous for the marquetry and the village Zafimaniry, a UNESCO World Heritage Site.
The adventure on the national road 7 (RN7) is also the visit of Ambalavao and its Anteimoro paper making workshop as well as its zebu market; the visit of the huge plateau of Ihorombe and its steppe and savannah landscape; but also the Mahafaly tombs with bright colors, whose drawings represent the scene of life of the Ancestor.
After the passage through Ranohira National Park, refuge of endemic animal and vegetable species, heading towards the seaside resort of Anakao and Ifaty with its beaches of fine white sand, decorated by canoes with multicolored sails.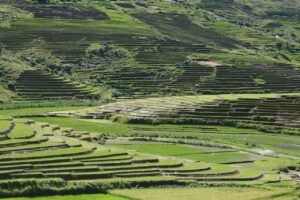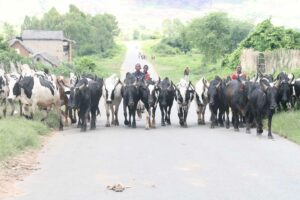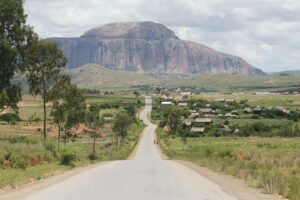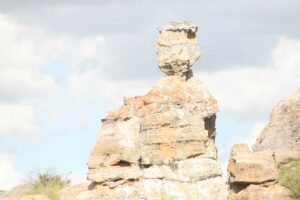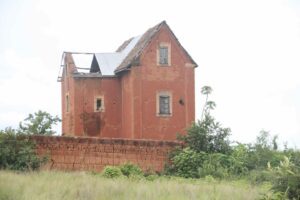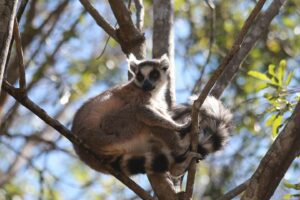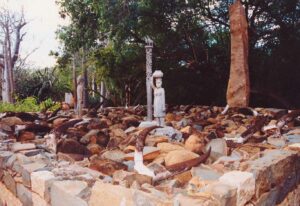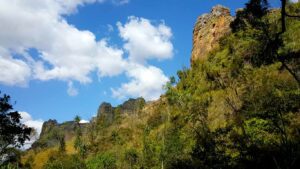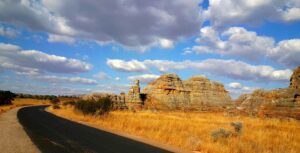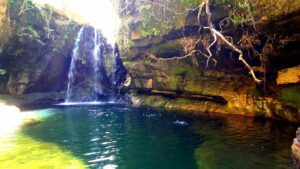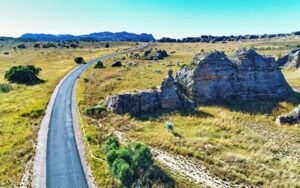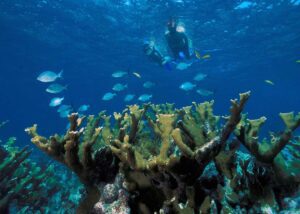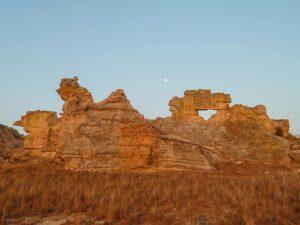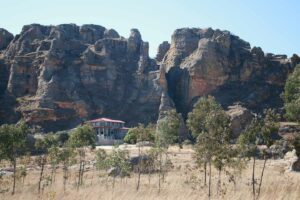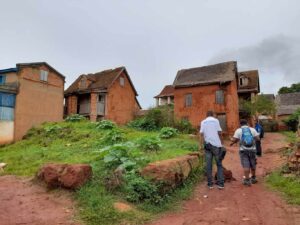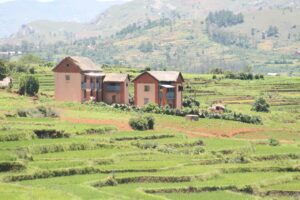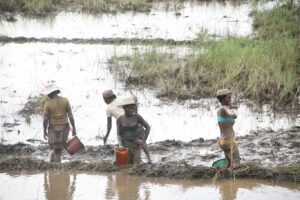 Ambatolampy and its artisanal potmaking factories.
Fianarantsoa and its old city "Tanana ambony" because of the geographical location of the cultural site, also classified world heritage of UNESCO.
Ambalavao and the paper art Anteimoro, the zebu market.
Ranohira: Isalo National Park, Isalo window, maki canyon, nymph waterfall, natural swimming pool, black pool, blue pool.
Ifaty / Anakao: the seaside resort for diving activities to discover the fauna and flora underwater, and sailing boat trip observing the activities of fishermen Vezo.
"Arcadia Travel, during your trip, will lodge you in the best hotels for an unforgettable stay, among which we propose the following ones".
Ideally located in the city of Antsirabe, in a quiet area, on the national road 7, leading to the south of Madagascar, the Hotel LE ROYAL PALACE invites you to discover its exceptional, elegant, and offers the best service to make your stay unforgettable.
The hotel Vatolahy with a spacious setting. Located in the city of Antsirabe, on the national road, leading to the south of Madagascar, the hotel Vatolahy will make your stay unforgettable.
ISALO ROCK LODGE MADAGASCAR ****
Isalo Rock Lodge is a modern 60 and superb retreat of the rooms, set high in the sandstone mountains, overlooking the Isalo National Park in southwestern Madagascar. The views of the lodge are breathtaking. While luxury abounds in the hotel with all modern comforts, Isalo is home to many species of flora and fauna including, the famous Chameleon and Lemurian.
The Seaside South of 7 days